A few weeks ago I decided against using the super huge trust intercooler, mainly because I wanted more bumper space available for the hiding of the radiator expansion bottle, and for the future intercooler spray system that I might fit.
I went and ordered a brand new intercooler kit from MX5Dan ( universal_intercoolers )
Dan was great all the way through the ordering process, fielding all my questions and quickly dispatching some super shiney cooling bits
definately recommended as a source of all your intercooler needs.
So here is my pretty little kit. if you want to know, this is the "medium" sized cooler on his site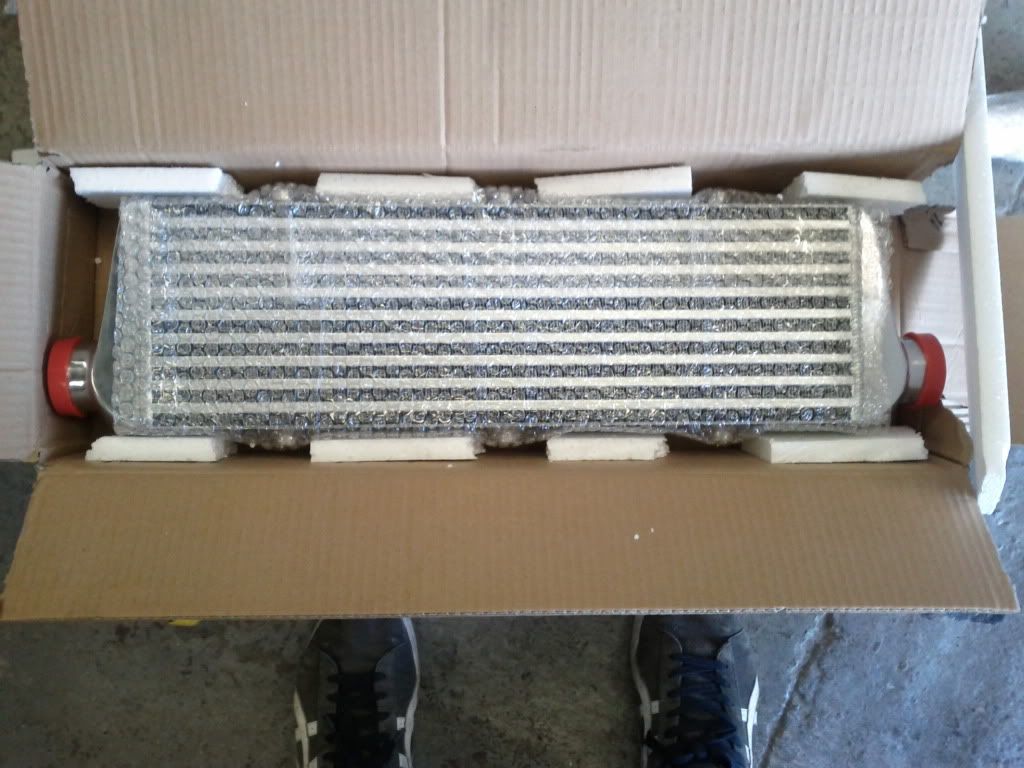 And fitting it up….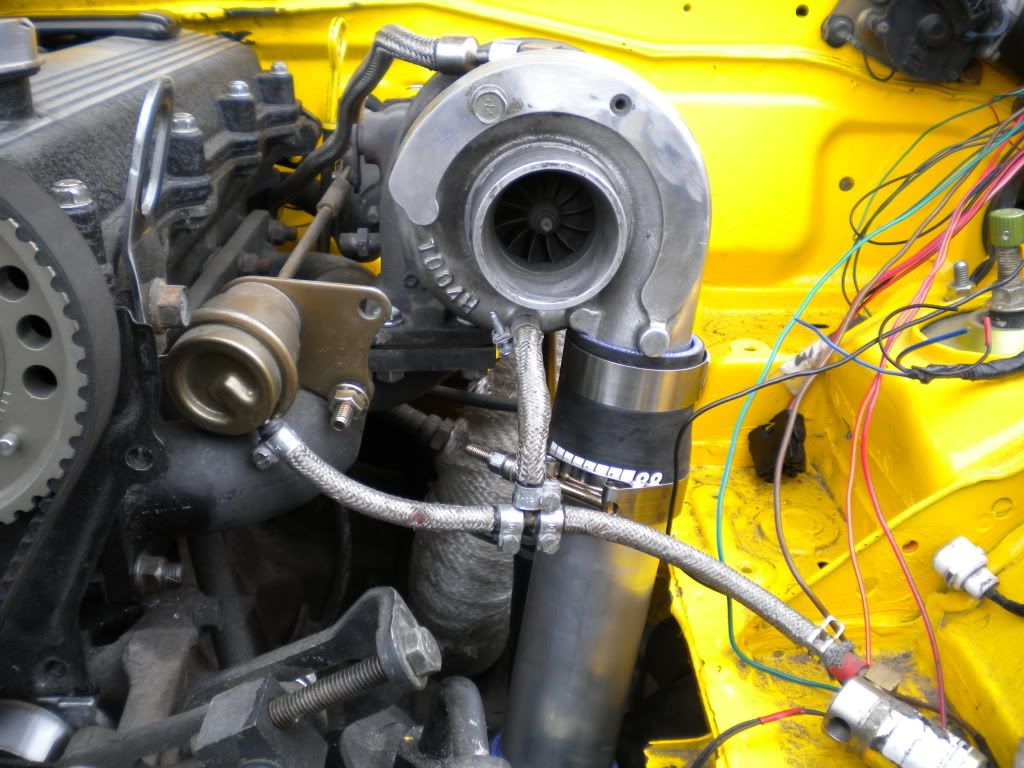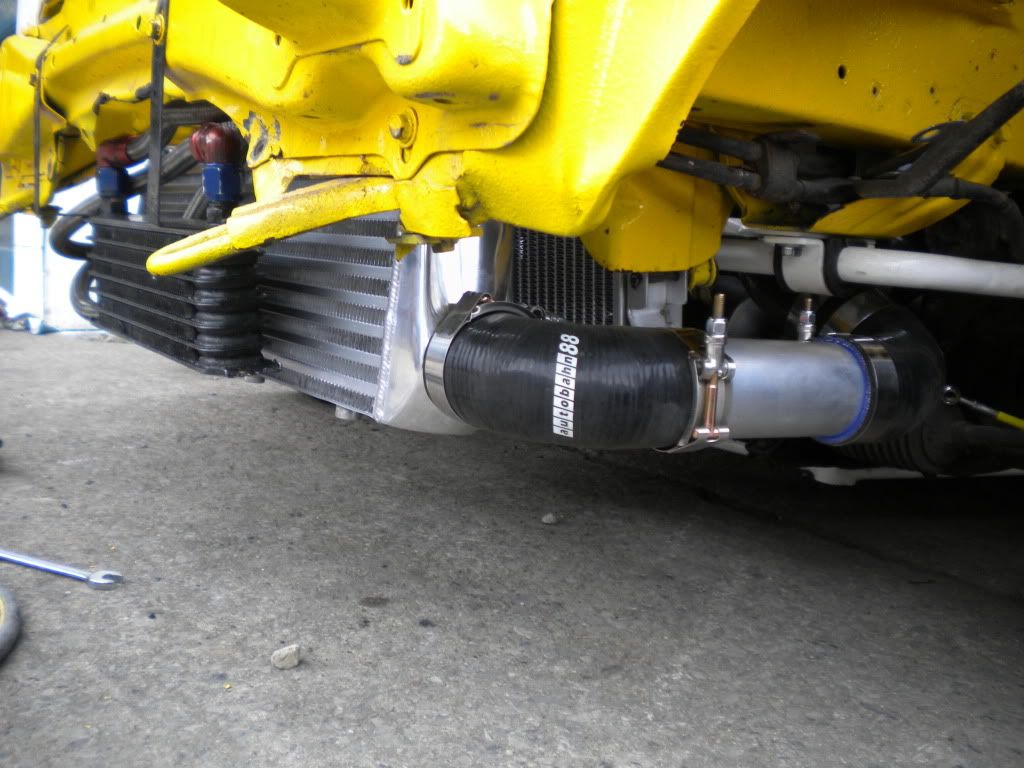 All the components appear to be of sound quality, and the kit included everything i needed to get my full induction run from turbo exit to intercooler to inlet manifold. it only took a little while to get it all plumbed in as a test. and i think it is one of the cleanest induction runs i've seen on a turbod MX5, I am very happy with the results.
I still want to flare the lips of the alloy pipes to help prevent hoses popping off, and this coming weekend i have to get my water nozzle, IAT sensor and blowoff calve onto the alloy up pipe on the inlet side, but this is pretty much how it is going to look. I am tempted to spray the alloy pipe work in the wrinkle VHT paint that i used on the inlet and cam cover, but that will probably be a winter project.
All in all, I am well chuffed with the kit. I wish i had bought it earlier, would have saved me a load of time pratting about with all the other bits i had! Dan was great to deal with, he would definately be my first port of call for any future intercooler gubbins
top lad