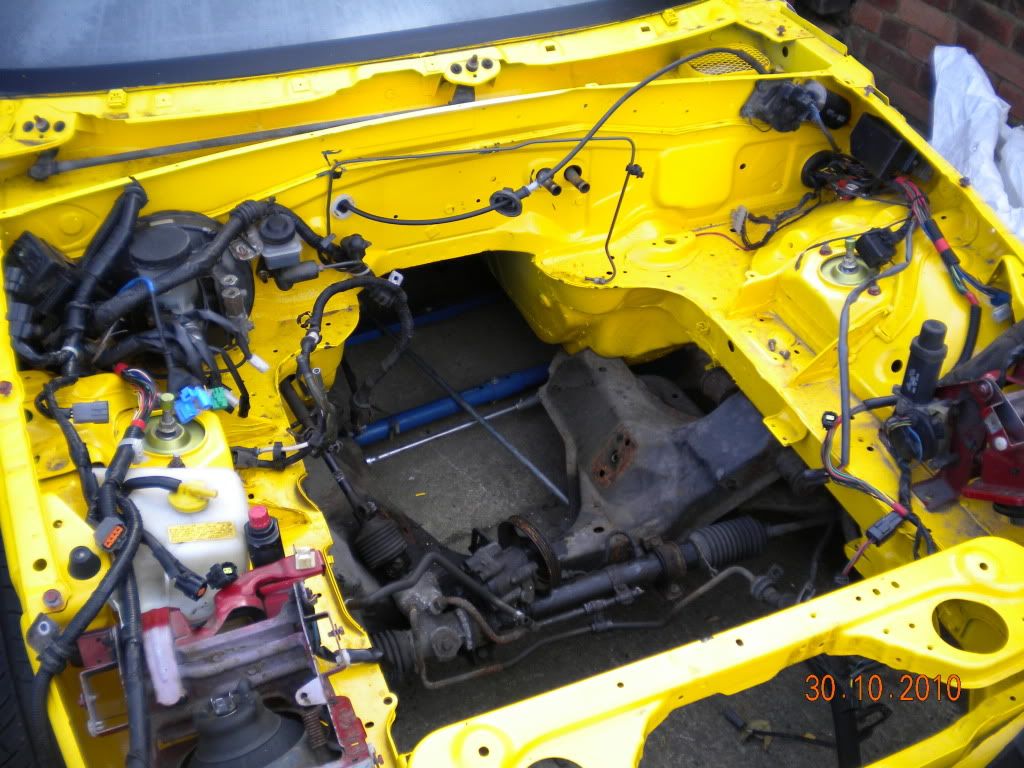 Engine not in the car…… again! this time for a few shiny bits to be done to it , some cleaning, some new cam pulleys, new belts, water pump, clutch, injectors, inlet gasket, fitting the toothed wheel for the crank angle sensor, belt tensioners, and then back in. unfortuantly the back in bit was done after dark by the light of Karas headlights.
Cleaning up the gearbox bellhousing, swapping inlet bearing and seals.
New clutch and lightened flywheel fitted.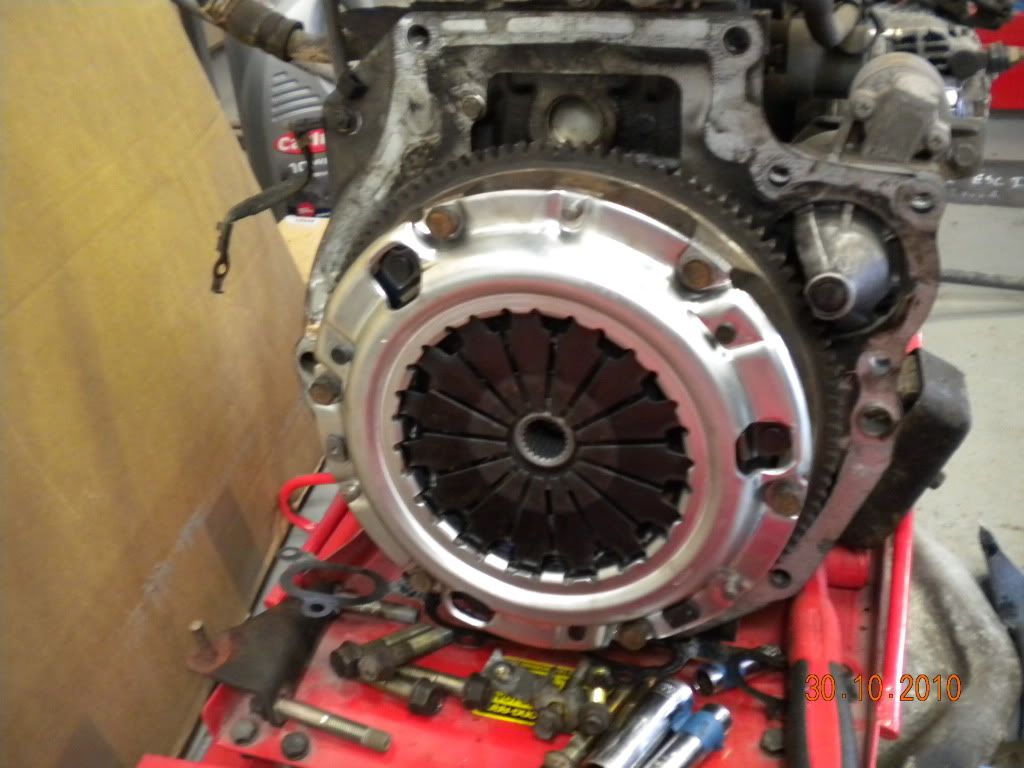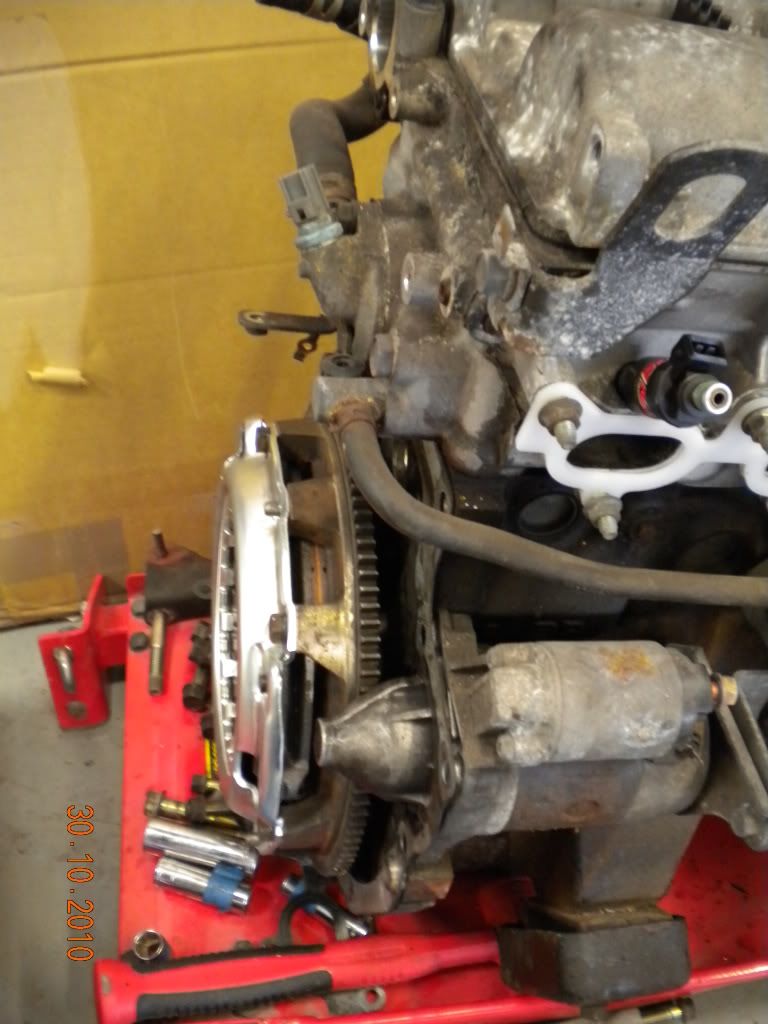 Inlet manifold gasket and injectors.
Before stripping the front end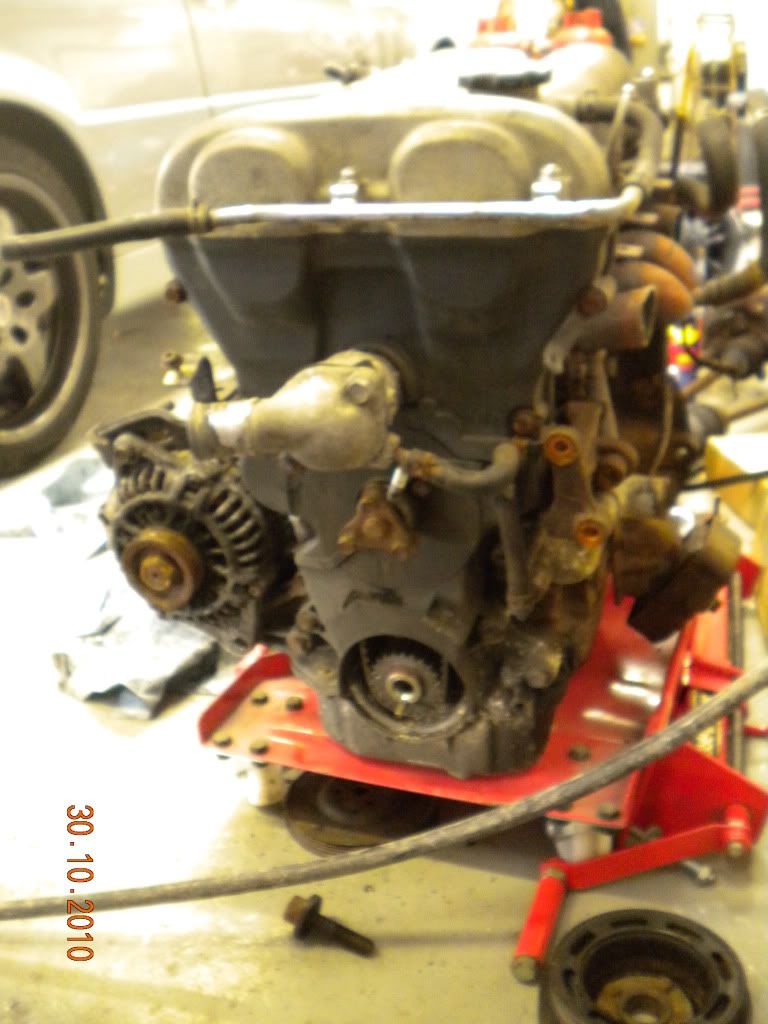 Crank pulley getting the toothed induction wheel getting fitted.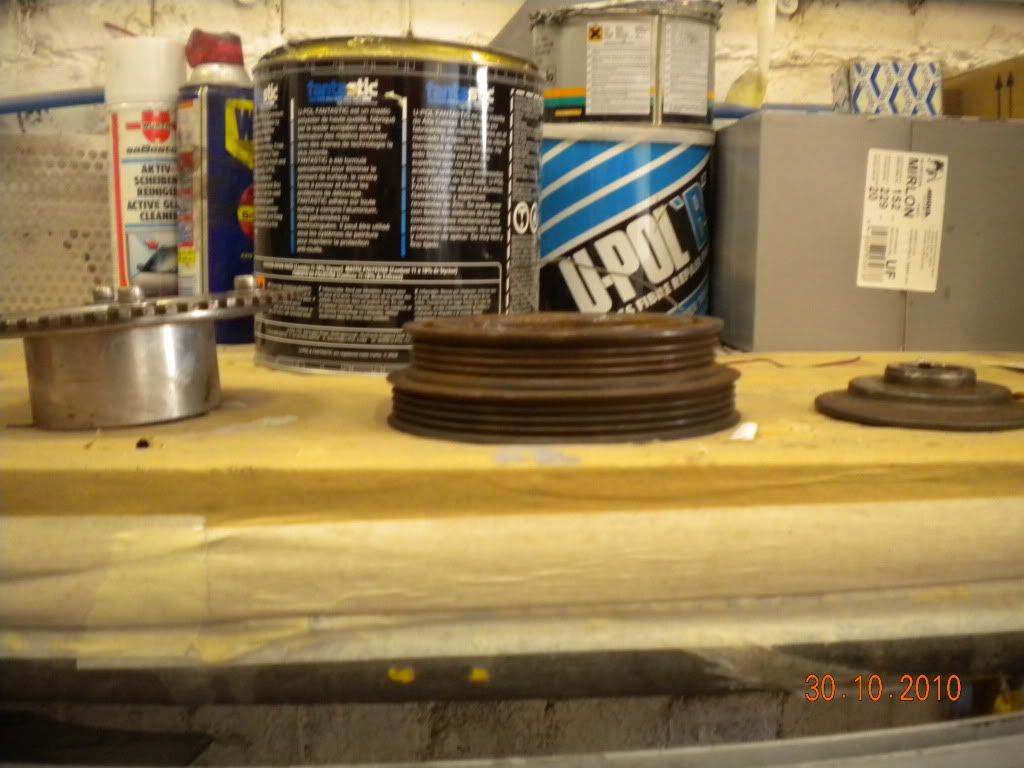 New water pump on.
New cam pulleys, and the front going back together
Cleaned up the front thermostat cover
all back together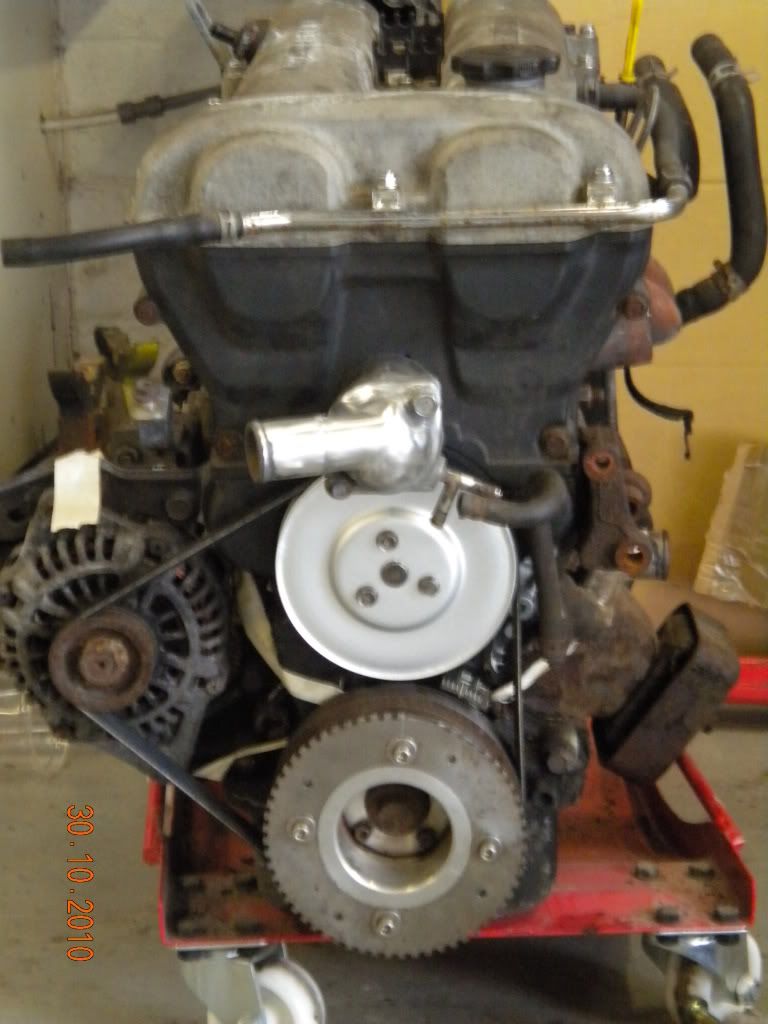 Lined up ready to go back in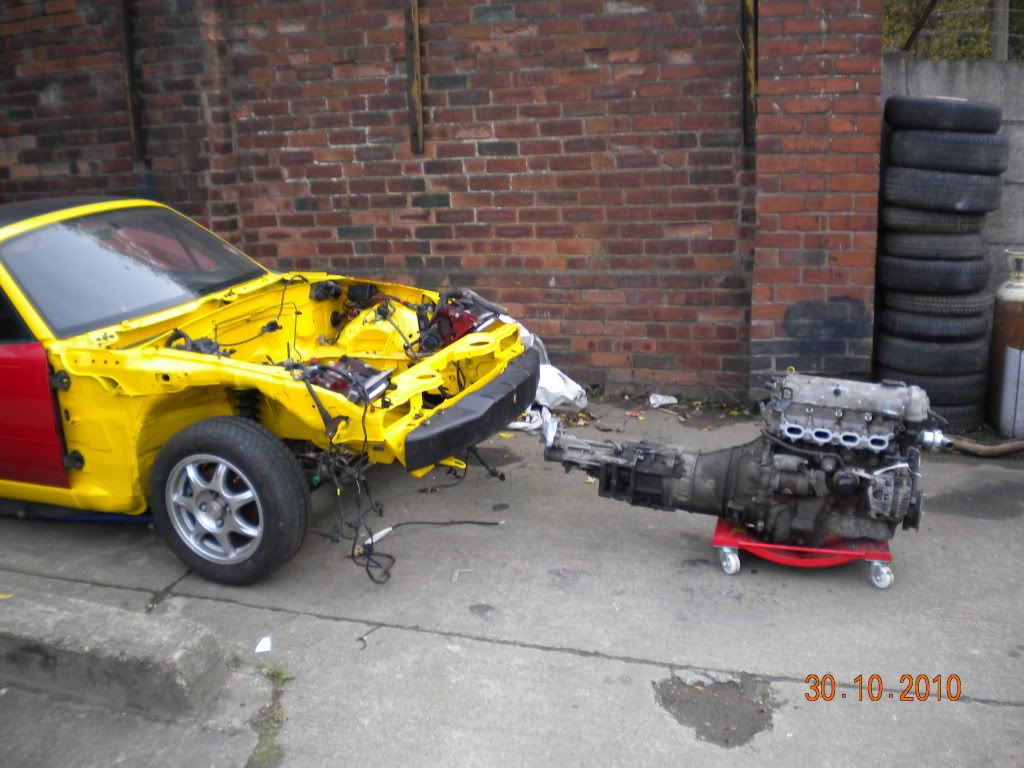 Goes dark quick in the winter doesn't it! all i did was go get the crane from inside the unit.
But all back in
job done